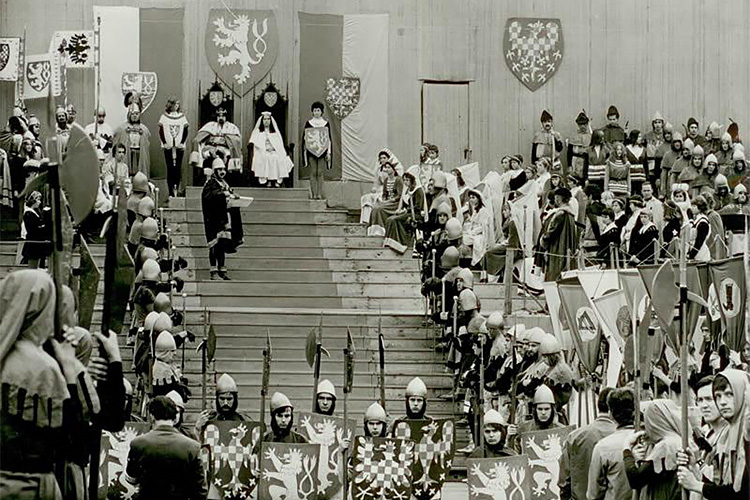 How did it all start?
History
First Znojmo Wine festival was held in 1966.
Its founder was František Koukal, who balanced Znojmo´s famous king´s town history and wine tradition in the scenario of the event.
The main person of whole vintage is king John of Bohemia, who arrived to Znojmo  in 1327 to celebrate the big ceremony in Vratislavi. People in Znojmo prepared a big event for him, including the handover of the laws to aldermen, which is part of the event even now.
The most famous and biggest wine festival was held in 1967. Original programme contained 600 points and was visited by 110 000 visitors. The tradition of Znojmo´s vintage was interrupted by the communist party and was again restored in the 90s of the last century.
Since that time the wine fest has grown in size in size to accomodate thousands of visitors, who comes to our beautiful town not only to taste brilliant wine and "burčák", but to experience the rich culture and entertaining programme including fabulous march of the king John.